Our part of the country is famous for garlic. In fact, acres and acres and acres of garlic is grown in the region where we live. I like garlic.
But on foggy mornings the pungent aroma drifts effortlessly across the valleys, creeps insidiously over the low lying hills and settles into ones pores and nostrils like an overdose of aftershave.
Maybe this is why there have been strange happenings with my husband of late. There is something intangible in the air that is causing unusual behavior from my dear and loving spouse.
Last night I found him watching a silent movie. You know those old black and white movies with the words printed after someone talks or at the end of an action scene. Mike sat memorized watching the plot and reading the text. This is out of character for my husband because he hates subtitles and does not read anything except instruction manuals, catalogs, and my blog (on occasion when it suits him). But somehow he was like a deer in the headlights watching the olde time movie.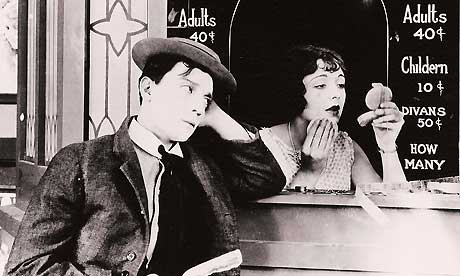 He sat and read the words in this silent western for something like a half hour....
Very odd.
Then this morning I get a phone call from Mike around 10. He says, "I am on the computer right now!!! I'm writing the Governor! I am so pissed off..."
And he proceeded to tell me why he wanted Arnold to know how mad he was. We talked about some wording and he hung up to finish his note. Mike actually sent a letter to Governor
Schwarzenegger
venting his grievances. Wha??
Is all my writing and attempts at culture in my family finally paying off?? Does this mean the word "ain't" will miraculously disappear from my husband's vocabulary?
Somebody slap me I must be sleeping still. That garlic can't be that strong now can it? I'd better make some garlic bread for dinner tonight. Maybe tomorrow Mike will start listening to Vivaldi and Mozart. Hmmmm.